How to use pastel colors in your designs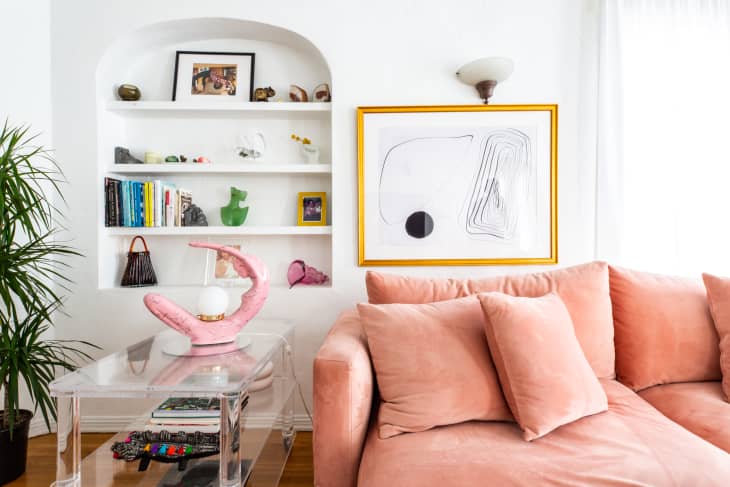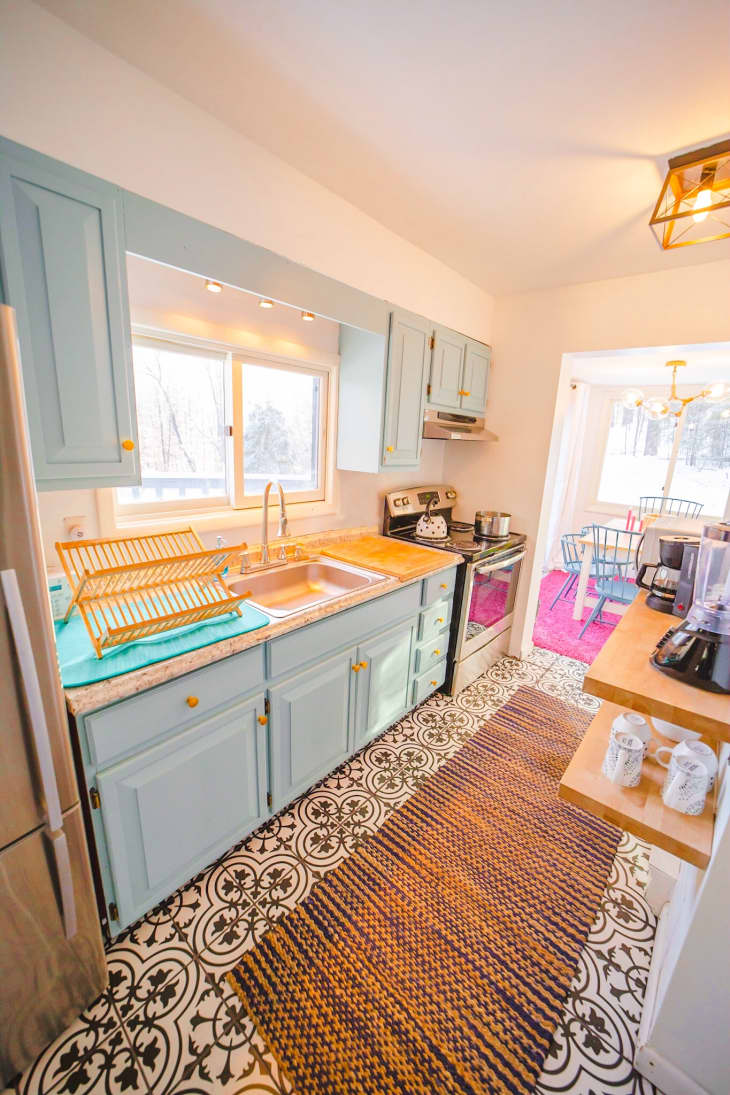 1. Add cheer to cabinetry
Who says cabins can't be colorful? This vacation getaway in New York's Hudson Valley boasts a cheery kitchen with cabinets painted in a darling pastel blue. Black-and-white patterned floor tiles add an extra dose of intrigue and also ground the space, helping to make the full mix look modern and fresh.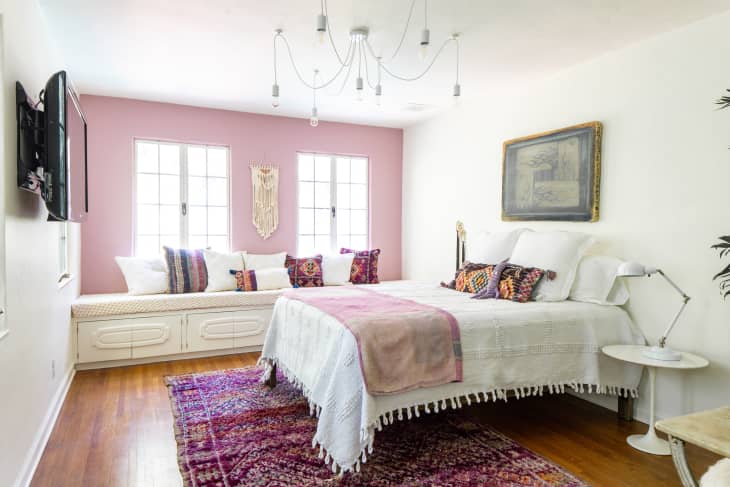 2. Let lavender walls keep your bedroom chill
Bedrooms don't have to be outfitted in classic neutrals to feel soothing. This artist's home in California features a soft lilac wall that, when paired with matching textiles and accessories, adds the right amount of colorful flair to this simple sleep space.
3. Add pep to your prep space
This Atlanta home features a bright pink front door and then goes on to only get more whimsical, as exemplified by this sunny kitchen. I bet even the most reluctant of cooks would feel right at home in this zingy space that features a pastel blue microwave, pink fridge, and other pastel serving pieces on open shelving. Who says everyday appliances and kitchen objects can't have a little personality?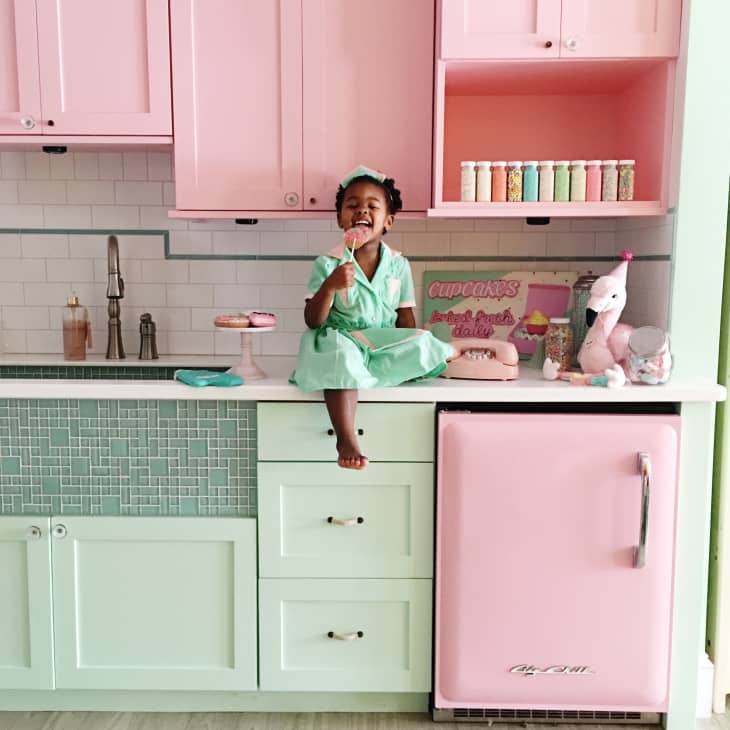 4. Get creative with tile
I'm also swooning over this retro pastel kitchen in blogger Lindsey Bonnice's home. Whether you choose to get colorful with tiles, cabinetry or wall paint, appliances, accessories—or in this case, all of the above, there are plenty of ways to introduce happy hues into your cooking space. Classic white subway tile will always help you balance out the pastel shades you gravitate towards for these other items and features.
5. Mix and match with wood tones
Don't forget about those antique pieces either! This sophisticated living room, designed by Rivers Spencer, proves that wooden furniture and pastels can play together quite well. Mixing darker, warm woodsy pieces with cool, soft hues has never looked so good.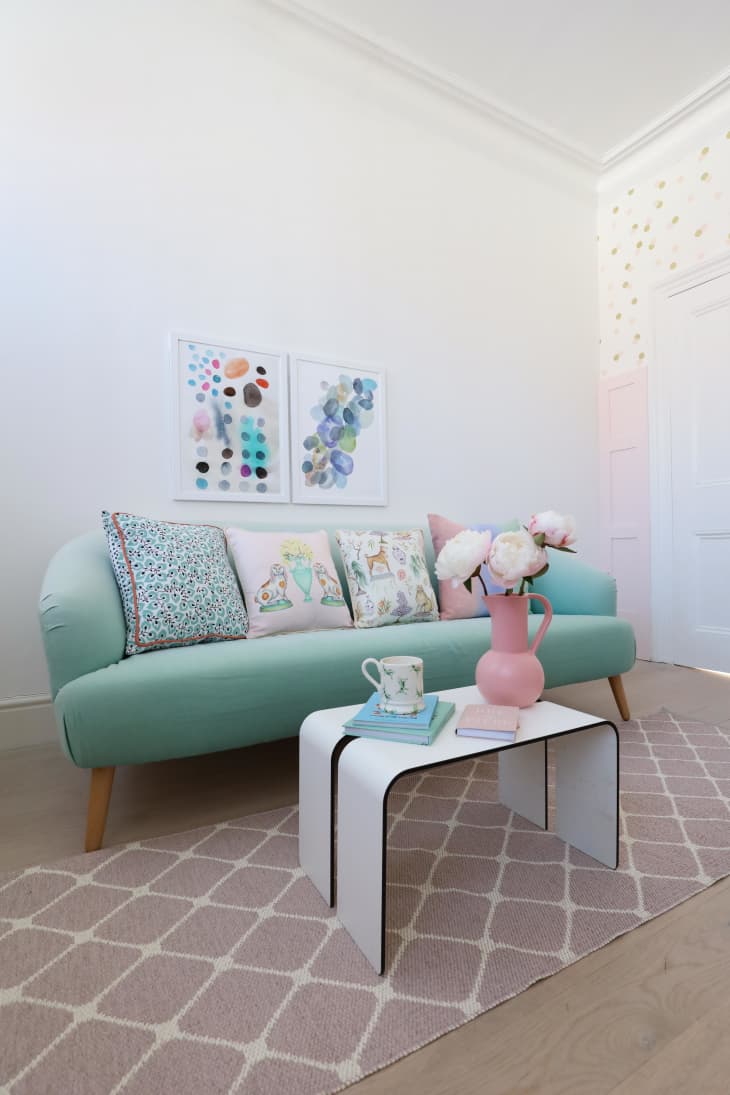 Blogger Geraldine Tan's home is full of colorful moments like this one. This room is proof that one doesn't need an entire gallery wall or tons of accessories to curate a welcoming living space. Instead, just let a few key pieces do the talking, just as is the case with Tan's mint sofa and pink sculptural vase combo.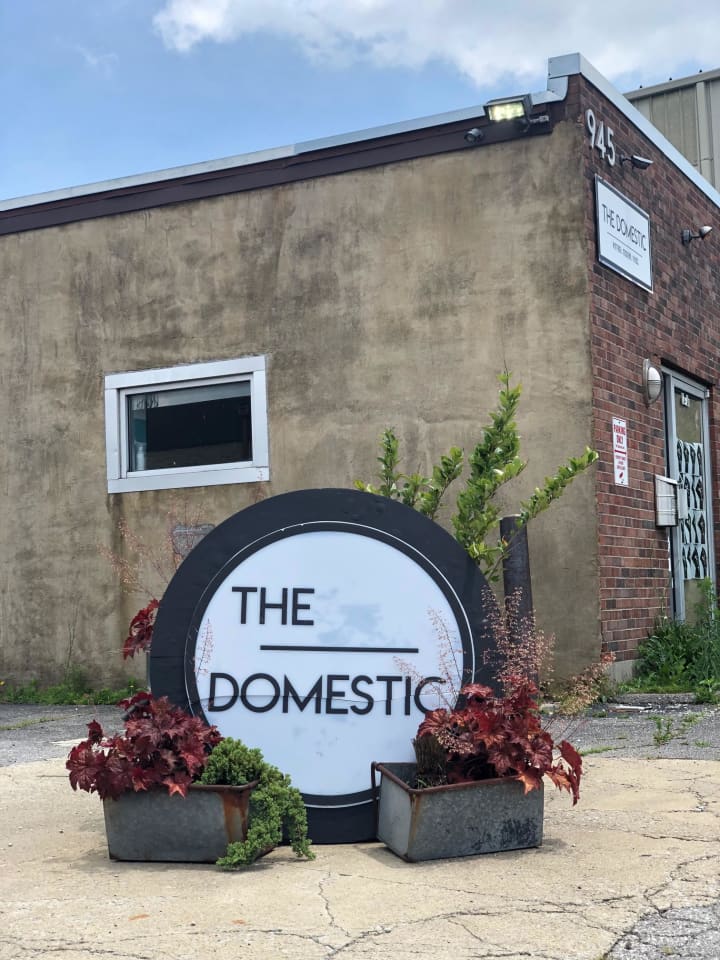 Wicker, faux bamboo, and a beautiful baby blue paint color… what's not to love about this happy dresser vignette? Blogger and decorator Carolyn Loub finished off the look with an abstract pastel print that is bound to spark smiles. This piece also has colors in common with the rug below it, which also helps to create a nice eye path around the setup.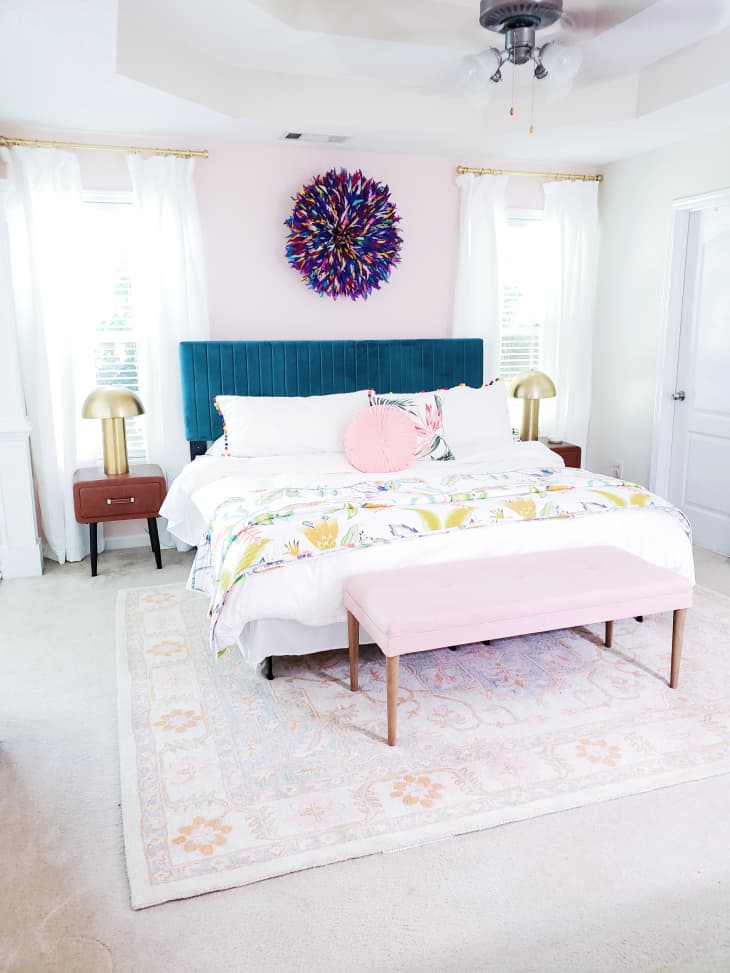 Blogger Carla Bethany Hayden's space features the perfect mix of bold accents—in the form of amazing brass mushroom lamps and a saturated velvet headboard—and softer touches, such as her end of bed bench and intricate yet muted rug. The pastel accent wall helps to anchor the bed and also echoes shades in the bench and area rug, creating a cohesive color scheme for the whole space.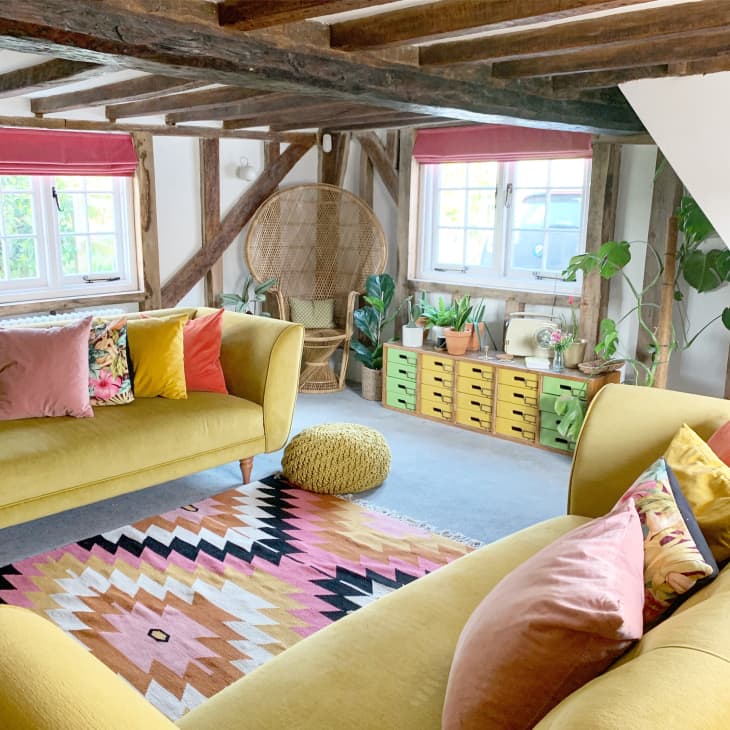 9. Veer from the expected
You may picture a country cottage and imagine rustic furniture and earthy neutrals galore, but it's more than okay to take an alternative decorating approach to this kind of space. Case in point: This lovely English home, which is filled with bright, sunny pastel pieces that surely make its owners smile. Two pastel yellow couches look like the perfect place to kick back with a good book or a cocktail.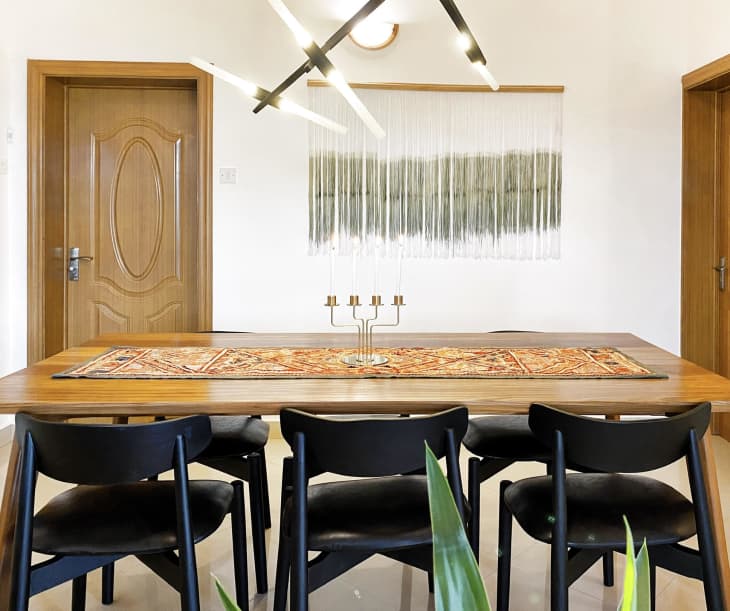 10. Spruce up a simple corner
A cozy chaise and a little pink pouf are the recipe for pastel perfection. Content creator Rachel Lovell demonstrates that it's easy to deck out a small nook or corner. Just add some cheerful yet petite furniture, a cozy throw, and, of course, a few plant babies!